Aging with intention, living with purpose.
Paul and Ann Marie offer individuals and groups their expertise in:
Adverse Childhood Experiences | Job Search and Career Change | Retirement Readiness
Our aim is to facilitate a conversation and process that assists clients to explore and mature in their understanding and experience of their life story, history, and context.
We encourage you to be proud of who you are, who you've become, and who you are becoming.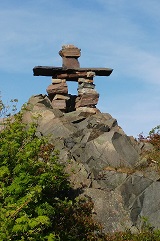 Our groups are intended for people interested in aging with purpose and greater awareness. Participants are typically at midlife, or at retirement, and/or transitioning to Elderhood. Some are actively engaged in life completion.
Participants constantly say our facilitated discussion-based events are very helpful to their Spiritual Eldering journey. Participants evaluate our events as particularly fruitful because they are accompanied by others who share many of the same concerns.
Facilitated Small Group Wisdom Circle
For those who want to live and age in alignment with their purpose.
Learn from and share with others practices to enrich your purpose driven aging.
Workshops include: 8 Keys to Fulfillment in Life's 2nd Half; Midlife & Retirement Without the Crisis
For a FREE consultation and more information please  contact us
What really matters to you, and what is keeping you from doing it?