Spiritual Eldering can be understood as our individual hourly, daily, weekly, response to "what matters most".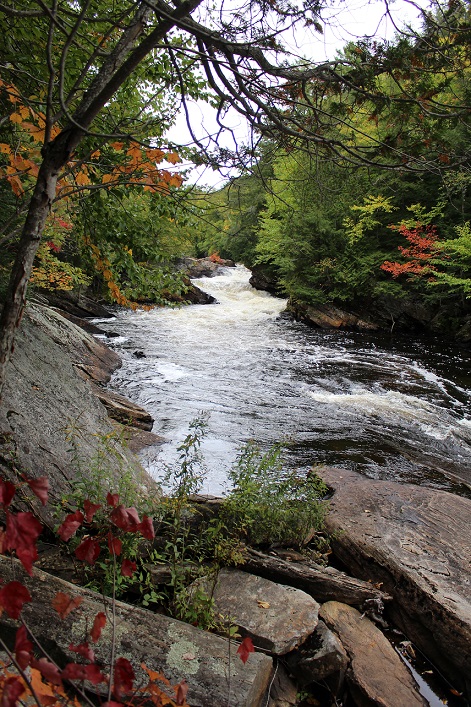 Dedicated to uncovering
what matters now,
and how to meaningfully spend
the last years of life.
Discover The Grace in Aging in a 5-session discussion series beginning October 13, 2020
"The energy involved in resisting the truth of aging and dying
can keep us confined in a limited experience of living;
a limited experience of the simple joy of being [in the] here and now." Kathleen Dowling Singh
This Grace in Aging series extends our 8 years of facilitated discussion groups based on our concept of Conscious Aging as a Spiritual Practice. It builds on our well-received Foundations of Spiritual Eldering discussion series last spring.
This online program continues our long commitment to providing distinctly Canadian opportunities for personal spiritual growth for people at midlife and beyond. We introduce participants to the profound opportunities of older age, invite them to capitalize on them, and support them on their journey.
Our groups are intended for people interested in aging with purpose and greater awareness. Participants are typically at midlife, or at retirement, and/or transitioning to Elderhood. Some are actively engaged in life completion.
Participants constantly say our facilitated discussion-based events are extremely or very helpful to their Spiritual Eldering journey. And program evaluations consistently report our events particularly fruitful because participants are accompanied by others who share many of the same concerns they have.
As with all our events, this 5-session series is designed to inspire and encourage participants to reflect on their own Spiritual Eldering, aka Conscious Aging. At each event participants share insights, concerns, wit and wisdom. Our facilitation is based on our own experience and research—this time as they are reflected in The Grace in Aging, by Kathleen Dowling Singh.
Our aim in this series is to focus on and discuss at depth:

Living more deeply and less superficially as we age
The process of awakening as we grow older; and the practical implications that has for each of us in our life
What matters most to me now? Who am I now? Is that who I want to be?
Life Review, and how our history impacts decisions today—and tomorrow
Reconciling and honouring our past in order to move into the present and future
The first session is a free, no-obligation introduction so you can determine if you want to continue with the rest of the sessions.
Considering how to meaningfully spend the last years of our life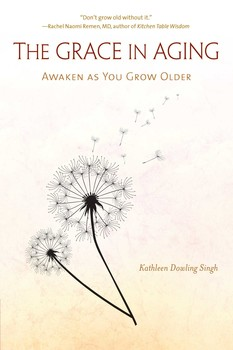 We are excited to announce our next session will focus on insights from Kathleen Dowling Singh on the exciting opportunity we have to discover how to meaningfully spend the last years of your life. As we travel through "The Grace in Aging: Awaken as You Grow Older" together, we will discuss and evaluate what our life has been saying to us, and find the courage to transition with peace and wisdom into this exciting time of life.
Even if you don't want to join our sessions, get the book and read it yourself. The author inspires readers to take time to explore our own inner wisdom and reality to find what is essential and discard what is not essential. Discover what matters most–to you!
Stay tuned for details, we expect to meet by Zoom, bi-weekly beginning in October.
What Now?
For session five of our Spiritual Eldering series we are reading from Creative Aging: Rethinking Retirement and Non-Retirement in a Changing World by Marjory Zoet Bankson. We are reflecting on, "What Now?"as our group works to inform, ground and guide our aging and sense of future story.
Bankson gave me pause when she used the phrase, "carry the ambitions of others" (Creative Aging p7) as she wrote about many of us "looking for ways to slow down and notice things we have been too busy to consider before." Have I been carrying the ambitions of others or responding to my own inner guide?
Through my life I have trusted my intuition to inform my decisions. Realizing now the "go along and get along philosophy" I was raised with quite likely biased what I believed were truly my intuitive decisions. My reflections on this reading have me wondering if this trust actually limited my opportunities by not taking time to deeply consider before plunging ahead.
However, when I was offered the chance to take an early retirement I didn't so much stop to consider as try to rationalize with my intuition why I should stay. My intuition was saying, "run"! My practical concerns were financial—stay longer, get a better pension–and challenged my inner guide who was quite adamantly suggesting my call to meaningful life was no longer there. This from one who, for the last 10 years or so of my employment coached job search clients to find meaningful work, not simply time fillers, or bank account assets.
If I didn't accept the retirement offer, one of the recent hires on our team would be laid off. I knew this vibrant, engaged, passionate colleague ran circles around my waning, almost non-existent, enthusiasm for the role and it wasn't fair to me, her, or the company for me to stay. My wisdom insisted now was the time to take time to discern how I really wanted to spend the remaining days of my life.
Entering a transition time, I consciously decided to take time to think. To reflect and consider what I really want to do, what gifts I want to use, and how they could unfold now in my life. Time with family was key and the freedom to engage with them was thrilling. Figuring out how to engage with myself is taking somewhat longer.
Sobered by the thought of "ten or fifteen productive years ahead of us" (7), suspecting for many that number is low, but still, the time for going along and getting along is over. It's time to kick into high gear to figure out what my place really is in the greater scheme of things.
Above Image by <a href="https://pixabay.com/users/skeeze-272447/?utm_source=link-attribution&amp;utm_medium=referral&amp;utm_campaign=image&amp;utm_content=580611″>skeeze</a> from <a href="https://pixabay.com/?utm_source=link-attribution&amp;utm_medium=referral&amp;utm_campaign=image&amp;utm_content=580611″>Pixabay</a>
---
Facilitated Small Group Wisdom Circle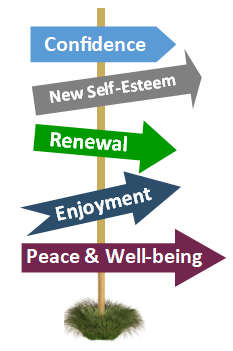 For those who want to live and age in alignment with their purpose.
Learn from and share with others practices to enrich your purpose driven aging.
If you are interested please contact us