Dedicated to uncovering what matters now, and how to meaningfully spend the last years of life.
Paul and Ann Marie offer individuals and groups their expertise in:
Adverse Childhood Experiences | Job Search and Career Change | Retirement Readiness
Our aim is to facilitate a conversation and process that assists clients to explore and mature in their understanding and experience of their life story, history, and context.
We encourage you to be proud of who you are, who you've become, and who you are becoming.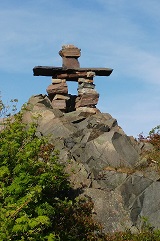 Our groups are intended for people interested in aging with purpose and greater awareness. Participants are typically at midlife, or at retirement, and/or transitioning to Elderhood. Some are actively engaged in life completion.
Participants constantly say our facilitated discussion-based events are extremely or very helpful to their Spiritual Eldering journey. Program evaluations consistently report our events as particularly fruitful because participants are accompanied by others who share many of the same concerns.
Facilitated Small Group Wisdom Circle
For those who want to live and age in alignment with their purpose.
Learn from and share with others practices to enrich your purpose driven aging.
For a FREE consultation and more information please contact us
What really matters to you, and what is keeping you from doing it?
Our innate spirit knows what it needs. When honoured and freed from early-life conditioning, it will guide us to the person we are meant to be. Getting in touch with our spirit, and liberating it, through writing our legacy, offers a gentle, spirit-enhancing, soul-nurturing and healing way for people who are stuck in life-limiting stories to find the motivation to keep growing—authentically.