Now is the Perfect Time to Become Me!
Retirement is wonderful. Despite what I see as competing demands on my time necessitating constant scheduling, the past six months have been refreshing.
Everything I am doing is what I think I want to be doing yet the trick remains parceling out 24 hours in a day to incorporate spouse, grandkids, kids, friends, employers that want my assistance, my own interests and the strong urge to sit and do nothing. I find it too easy to over promise and under energize.
This transition requires some thought and planning to avoid muddled messes of all the above. How to sort through this? The books I read, and there are some great ones out there, all tell me this is the time of life for self discovery and self engagement. It is a time as thrilling and exciting as when I turned 18, or when I became a mom. Now, with the wisdom of experience, and fewer responsibilities, I am ready to take up the challenge and opportunity to become who I really am.
This is an exciting new era for me and my goal is to make the best of this time of life.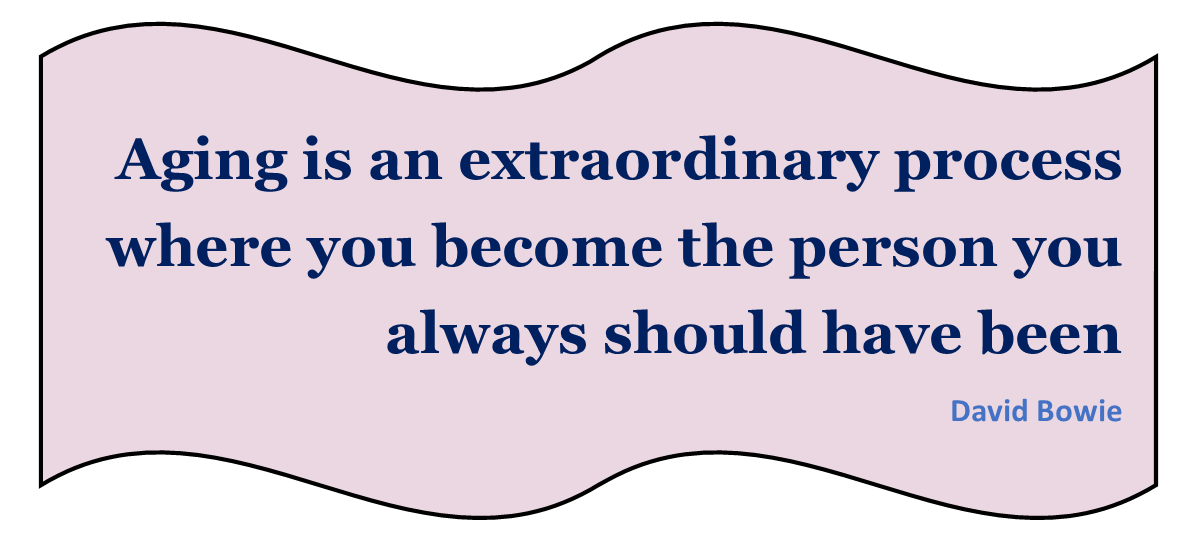 Invitation to Retirement
One day I was driving to work in the rain. Tired at the start of the day,  hands and hips sore with arthritis, and I saw a new home for sale. I realized in an instant that could no longer be mine. I am through with the acquiring phase of my life.  Done accumulating. But that left me with the question, "what do I dream about now?"
Retirement for me means taking time to find what I really want to do with the rest of my life. Although my actual retirement was spurred along by a funding cut, I was at the place where, despite having meaningful employment, my life wasn't satisfying me any more. In fact, it was stressing me out. I knew a change was imminent and welcomed the opportunity when it presented.
Four months into my new reality I am thrilled to be out of the day to day busyness that employment presented and am now left with a vague anxiety about what I "should" be doing.  This is my work for the next little while, figuring out how to embrace retirement in a way that offers me meaning and purpose.
This is also one of the themes through Conscious Aging,  learning what my soul is saying to me and letting go of things that get in the way.
Stay tuned…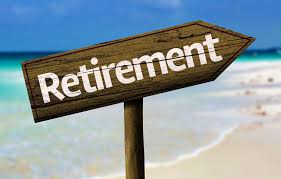 Q1: What does NEW FUTURES and Conscious Aging actually offer me?
A: An opportunity to improve your experience of the days and weeks of the rest of your life through consciously engaging your innate, true spirit every day.
Our practice offers a NEW FUTURE to people who know, at some level, that it's time for something more, different, and better for the rest of their life than what they have experienced to date. Something new! It is based on a client-centered program we call Conscious Aging as a Spiritual Practice (CASP).
Sound too good to be true? Well, it isn't. Ask yourself: "Do I really want 2019 to be a repeat of 2018 … or any other year?" Alternatively, "what stops me in 2019 from doing something I've always wanted to do, but couldn't because…? (Fill in your own long-squelched desire, and inability to pursue it.) Relatedly, ask yourself, "what part, or parts, of my already-lived life would I like to let go of now?" …so I can begin in 2019 to do something (name it) that I really want—or believe I might like?
Q2: What is Conscious Aging as a Spiritual Practice?
A: The key words are conscious and practice.
CASP entails becoming increasingly conscious of, and paying close attention to those questions, and what they signify. Typically, they relate to hopes, dreams, aspirations, and needs that nurture us and give us life as we age. Or other notions that drain it from us. In response, CASP entails increasingly conscious motivation and commitment to do more of what nurtures and less of what drains. The more we do this as a regular practice, the better life gets for us, by our own measures of "better." As clients increasingly experience the benefits of doing what nurtures their soul, and less of what doesn't, the easier and more natural it gets to do more. That is, the more it becomes a spiritual practice; one that nurtures their deepest selves.
Nurture, Satisfaction, Contentment, Fulfillment, and other Big, Rich Concepts
I recently encouraged people to "DO more of what nurtures you in 2019." I believe this is always good advice, and not simply as a new year's resolution: Because that is what I have been increasingly doing for some time on my advancing life journey; with increasing maturing success and satisfaction. But when I began to reflect on what exactly that meant for me, I found myself stumbling over that word "nurture."
One of my personal challenges, my "stumbling stones," is my propensity to abdicate the middle ground for all or nothing thinking. For example, I tend to infuse big rich concepts like the above with all the meaning I can put into them, then seek to live into them. Which makes it extraordinarily difficult to find satisfaction, pleasure and gratitude in my everyday living; let alone serene contentment.  continue reading…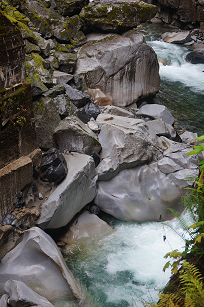 What do you want?… Really want? …Now!
This is not a trick question. Moreover, it is one that becomes increasingly important as we approach midlife or retirement, and at every other major life transition. Around age 45-ish, many people begin to sense a certain anxiety or dissatisfaction, an angst, a slump, insecurity. Feelings that often compound with retirement, even though they may be "successful" by many measures this funk is common; and can slide into depression. The good news is help is available.
In, Aging as a Spiritual Practice, Lewis Richmond characterizes midlife as a doorway to new consciousness; to which we can add retirement as another life phase.  Both these major life transitions are "a time to get to know yourself in new ways," he says. A time "to open yourself to gifts unavailable to youth, by forging a deeper connection to your inner life." That is, to what is really important to you now in your changing, maturing, life.  continue reading
Making Sense of Life's Changes
Over the past few weeks I realized my life had changed without my recognizing it. Also, in a new way, and at a new depth, that my continuing Quest for Contentment requires me to once again let go of, and move on from, what once satisfied me and offered contentment, but no longer does. Relatedly, I realized I had become disenchanted with my aging life situation, and now need to do something different. Beginning with letting go of outmoded interests and activities that no longer satisfy, but tax my time and energy, and keep me from new ones. Perhaps you can relate to this. If so, read on.  continue reading…
Seeking Renewed Contentment at a New Crossroads
I am at another crossroads. Perhaps you can relate.
I have just celebrated another birthday—my 75th
I have just returned from vacation—before I was ready
Fall has arrived—and I haven't completed summer
I am preparing for a new workshop series with new ideas
I am feeling a call to take a different path
from the one I have been following for 8-10 years
I am considering retiring, again
Note the adjective "another" above. This is not my first time here. You and I have been at many at a crossroads. Sometimes more than once at the same one. Indeed, being here again seems to be a normal part of a growing, expanding, evolving, and maturing life. Yet experience affirms that too often we simply barge through our crossroads without giving much thought to them, or our actions or decisions, or considering our options. This reflection is about how I did that recently, to my detriment. …Continue reading this post…
2018-2019 Workshop Season!
I am thrilled to announce our new retreat and workshop season because I really enjoy talking with people on the same 2nd half of life journey as me. Although talking to real people is my primary passion, I spent the past 16 months squirrelled away writing a book about the practical application of things we talk about in our events. That is, aspects of our unfolding and maturing journey from midlife through the process of settling into retirement as a delightfully new life stage.
The impetus for this book emerged out of my post-retreat journal reflections from our May 2017 retreat where we discussed 8 keys to Fulfillment in Life's 2nd Half. Given this event was so well received, and helpful to me, we will offer it again on November 17 at Ignatius Retreat Centre.
We are looking for your feedback so we can offer what may be most relevant to you, so please take our survey, here!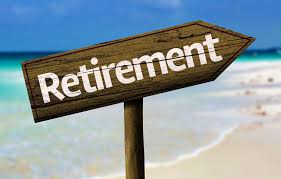 New Futures: For older adults anticipating, new to, or adjusting to retirement
At New Futures we are intentional about helping you generate a healthier, happier and richer reality from whatever life throws your way. We help individuals see new ways of thinking and behaving in order to obtain the fullness and best life has to offer in retirement and beyond.
We offer private, experience-based client-centered, at your own pace coaching to help you find greater satisfaction at midlife and beyond.
Our individualized coaching and spiritual accompaniment programs provide practical insights and resources to guide, ground and hasten maturing spiritual contentment for individuals, couples, and small groups of friends.
We shared a lot of wisdom at our last Circle Discussion…lots of participants said they were affirmed they are on the right path, and appreciate the reminder to think about your values and what is really important going forward into the last third of life.
We expect to host another wisdom circle in the Spring of 2018. Stay tuned for details or tell us now if you are interested to have some input into the date. paul@newfutures.ca
A smooth transition to satisfying retirement is an intentional DIY process: Something to which many look forward with much anticipation. But it is not an automatic or pre-scripted shift. Nor is it a life as usual event. Neither is it an extended vacation. Nor is it anything to dread. Any crisis is optional.
If you are approaching retirement sometime soon, or are one of many retirees experiencing difficulty adjusting to retirement as a new stage of life, this event is for you. Current research shows many boomers are unprepared for the scope and depth of the lifestyle changes characteristic of this major life change; professionals and paraprofessionals especially. It also affirms the journey to retirement goes smoother and faster for those who are prepared for this multi-phased process.
This Wisdom Circle discussion offers insight into the nature, character and content of new retirement options and realities—which are much different from the old retirement many people fear and/or dread. It offers new experience-based wisdom to debunk stereo-typical myths and fears common to the old, outmoded view of retirement. Also, we offer insight into making an effective and timely transition from a career-structured and /or job-centered lifestyle to an unstructured retirement lifestyle of your own making.
Our focus will not be on finances, except to acknowledge the importance of financial planning. There will be a display and sale of relevant books.
Turn mid-life aging into Sage-ing©
Learn to enjoy midlife and retirement
That midlife is a time of significant change, and challenge for many, is well established. Especially when it involves retirement, which is often seen as a mixed blessing. This From Age-ing to Sage-ing© discussion and retreat is your opportunity to learn how to make the most out of your midlife, retirement and next life stage.
There are many confusing views of retirement and midlife. Some people see them as a stereotypical crisis, others see them as an opportunity for personal growth and new beginnings, while others see them as some combination of both. For some both are inconsequential, so they are oblivious to and/or deny their relevance to them personally. They expect to handle them as a normal everyday occurrence. Some people don't expect or plan to retire, for a variety of reasons. But later life and retirement are apparently inevitable, sooner or later.
This range of views stems from our pre-existing outlook, attitudes, psycho-spiritual preparation, and is reinforced by the stories we are conditioned to tell our self. Often we recognize the full impact of our personal midlife and its accompanying retirement only in hindsight.
This Sage-ing© program offers relief from confused, sometimes debilitating, midlife angst by replacing it with renewed meaning, purpose, identity, and direction for life's 2nd half. Participants will benefit from an empowered, richer, and more fulfilling view of, and attitude toward, their next phase of life as a result of an easing of distressing midlife concerns and anxieties combined with an increased sense of renewed possibility, focus, and self-worth.
"Older Adults" means those in the second half of life.  Those 50+ folks transitioning into later life who maybe believe all the negative images society imposes on aging.  We help you make the best of all your life transitions.
What if the best time of your life is yet to come?
Understanding midlife and beyond as a rewarding and profoundly satisfying life phase can be difficult to do in our youth-obsessed culture.
---
To successfully navigate midlife and reap the benefits of your latter life journey, you first need to challenge conventional stereotypes and develop a genuine awareness of and appreciation for the unique benefits available to you at midlife and beyond. Our Conscious Aging programs give you the time, space, security, and support to:
recognize midlife and beyond as uniquely rewarding life phases
examine lessons your past experience has to teach you about making your next season of life better
determine what is truly meaningful to you — and act on it
reinterpret midlife transitions as positive new beginnings
equip yourself with clear insights, comprehensive strategies, and personal tools to bring a renewed sense of meaning and purpose to your continuing life journey
As we reach midlife and beyond, many of us experience an urge to respond to that niggling feeling inside that may be calling us to consider important things that are missing on our life journey. Continuous conscious maturation means ongoing engagement with the process of growing older well and wisely through each stage of life. Whether you are looking for personal growth or to rejuvenate your life, your career, or the dynamics of your organizational team, Conscious Aging will help move you forward with a renewed sense of purpose and motivation.